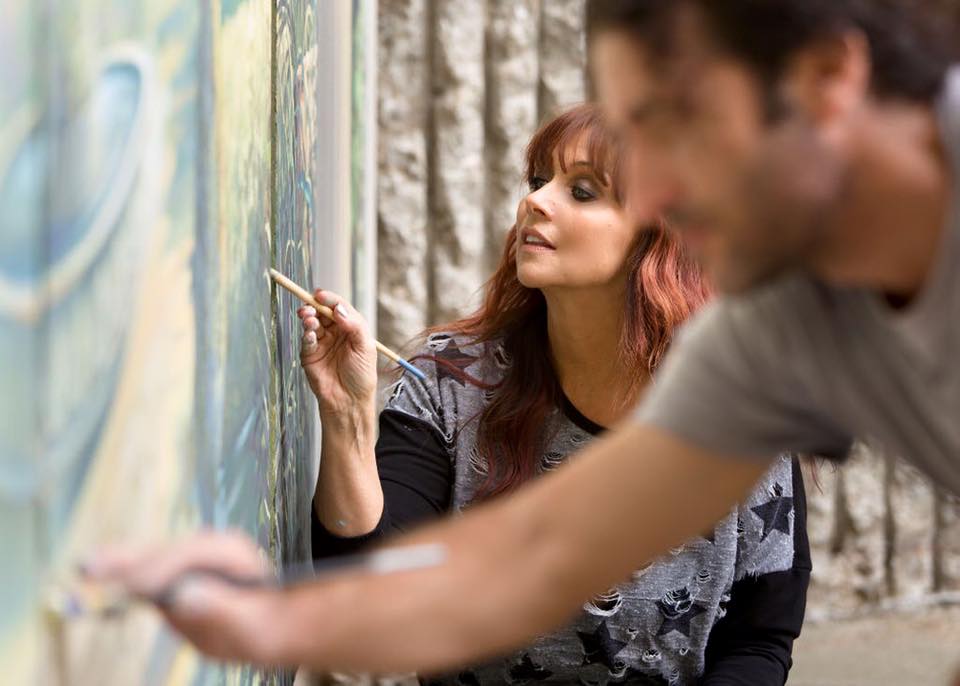 ---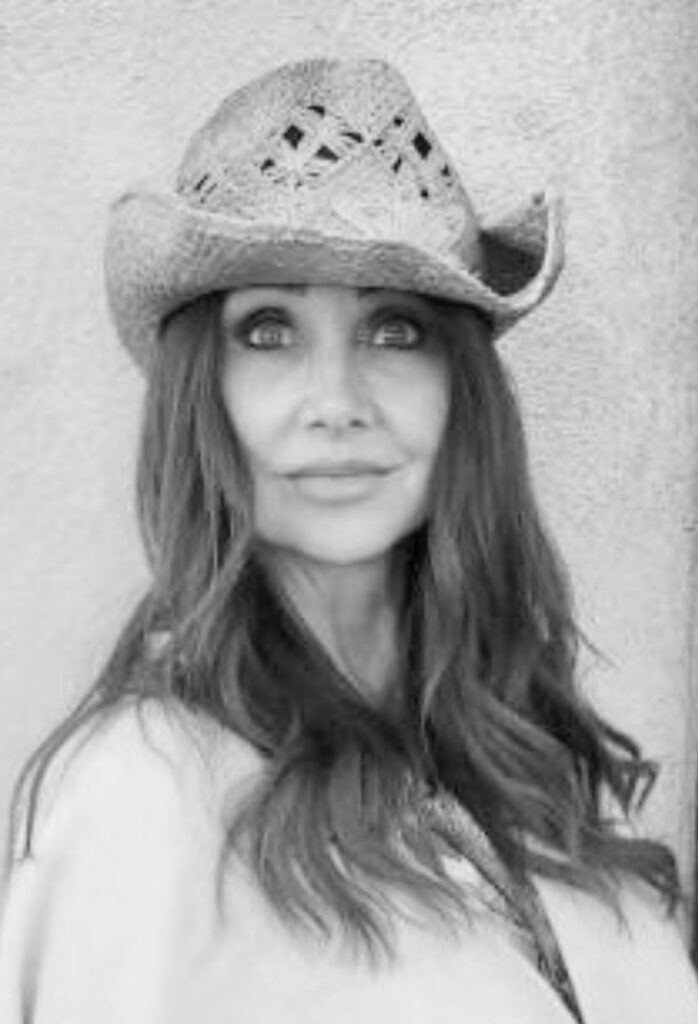 SASS
Sandra is known fondly by her clients and friends as Sass. Her career began over 35 years ago, using the transformative power of color and texture. Sass is the lead artist and designer at her Omaha, Nebraska – based company, Fe Fi Faux Studios.
Initially, Sass received her formal training in New York under world renowned Ina Brosseau Marx. She now continues her education, extensively researching and training with the worlds finest masters and studios, as well as traveling abroad to study in France and Italy.
Sass has:
Been invited not once, but twice, to Washington D.C. to The White House to complete two dining room renovations, as well as gilding columns. She worked on a historical mirror found behind a wall and presidential podiums
Participated in the remodel of the Cameroon Embassy in Washington D.C.
Been privileged to do the design for interiors of several restaurants, including two locations of Mouth of the South restaurant's, Jam's West, Spudnuts Donuts – Elkhorn, and Kith n' Kin – Benson
Headed up the full restoration of the plaster ceiling in Scottish Rite Cathedral in Omaha NE, and participated the Historic Malta Temple ballroom restoration, Stroudsburg Pennsylvania
Been a two-time "Fauxcademy Award" winner and 7 time "Best of Omaha" award winner
Served as the U.S. National Sales Director for Santambrogio, an Italian furniture company based in Milan
With her crew, completed scores of show homes, model homes, Parades of Homes, and Street of Dreams homes, offices, event centers, bars, hair and nail salons, restaraunts, churches and other venues
Appeared in numerous newspapers, countless national magazine articles, and radio blog programs. She is the only woman to have ever appeared on the cover of "Walls and Ceilings." Fe Fi Faux Studios received Walls and Ceilings "Top Contractor" Award
Enjoyed working on the popular Television show "Extreme Makeover: Home Edition"executing Ty Pennington's secret room project with her crew
Been a regular contributor to "Artisphere Online" a publication featuring her column "Ask Sass."
Served as a moderator on an online artist's forum
Completed projects in 15 states and Internationally, and has taught in Stroudsburg PA.
As a natural teacher and motivated speaker, she enjoys teaching her sales seminar: "Sassed To Sell" and devotes time mentoring young new artists into the trade
Sass is a member of IDAL, the International Decorative Artisans League and also attends their yearly conventions across the country. In her free time, Sass pursues her love of travel, adores her time with her children and three grandchildren and enjoys an occasional glass of Cabernet.
---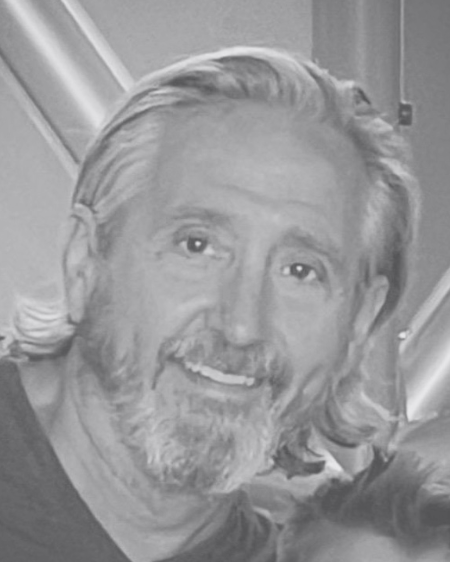 JEFF
Jeff Lassley is co-owner and Vice President at Fe Fi Faux Studios Inc. With over 25 years experience in the trades, his background in building, carpentry, and graphic design has played well into the business. Thinking outside the box, developing, then implementing new concepts is what challenges Jeff. His ultimate goal is to provide customers something they could not have achieved without Fe Fe Faux Studios…an expertly crafted and installed project. Helping clients express their personality within their space is truly the ethos of the company.
Jeff is proud that his commitment has led to seven "Best of Omaha" awards.
Traveling to 15 states to complete projects, and collaborating with his talented wife Sass, has been a great experience. Memorable projects include retrofitting imported 16th century doors from a French church into a modern home, then gilding a 100 year old plaster ceiling in a Scottish Rite Cathedral. Jeff was privileged to appear on "Extreme Makeover: Home Edition", graphing out a family tree for the crew to paint.
In his free time, Jeff enjoys traveling with Sass, being with his three grandchildren, and spending free time outdoors hunting and fishing.
---
BOOK A COMPLIMENTARY CONSULTATION – A $500 VALUE!